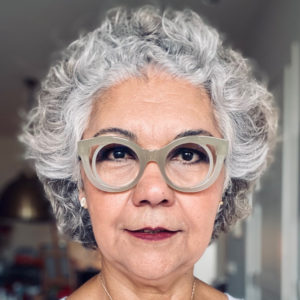 Vice-Chair of the IWC Amsterdam
I am Venezuelan-born, with a USA citizenship after marrying my husband Ken Kaser, whom I met when he was working in Venezuela 30 years ago. Before marrying I worked for 20 years as a Bilingual Executive Assistant in the oil field industry. I have an Associates Degree in Marketing.
When I left Venezuela in 1994 and moved to the USA, I became a full time Mom and volunteered as a Spanish teacher and in the many activities that required parents' support for the Catholic Schools our children attended. We have three grown children; Elias 31, Lee 26 and Maria-Elena 23. We have no grandchildren (yet).
I first moved to The Netherlands in 2003 and lived in Ouderkerk a/d Amstel for 2 years, then again in 2007 and stayed for 4. Our kids attended the International School of Amsterdam (Amstelveen) where I represented the Spanish community. I was also part of the Welcoming/ Newcomers Committee for the PTA, giving support to all the new families arriving to The Netherlands. I became a member of the American Women's Club of Amsterdam (Amstelveen) to give our kids the American traditions. I also started Tiger Cubs (for the Boy Scouts of America at the International School) and my husband was a troop leader for the older Boy Scouts. We have a Home in Southern California (Huntington Beach), where we will retire.
In 2015 we moved to Aalborg, Denmark until 2019 when we moved back to The Netherlands. This was the best choice to return, as it was easier for my husband to travel to/from work and, because as empty nesters, Amsterdam is a favourite place for me, with plenty of activities and I can continue the friendships I had made over the years. I joined the IWC to learn more about The Netherlands, to meet more international friends and to continue learning about their cultures, something I've always enjoyed. I also continue with all my art hobbies, most notably painting and felting.
I am looking forward to a new year sharing more moments with you all.