Monthly Meetings & Activities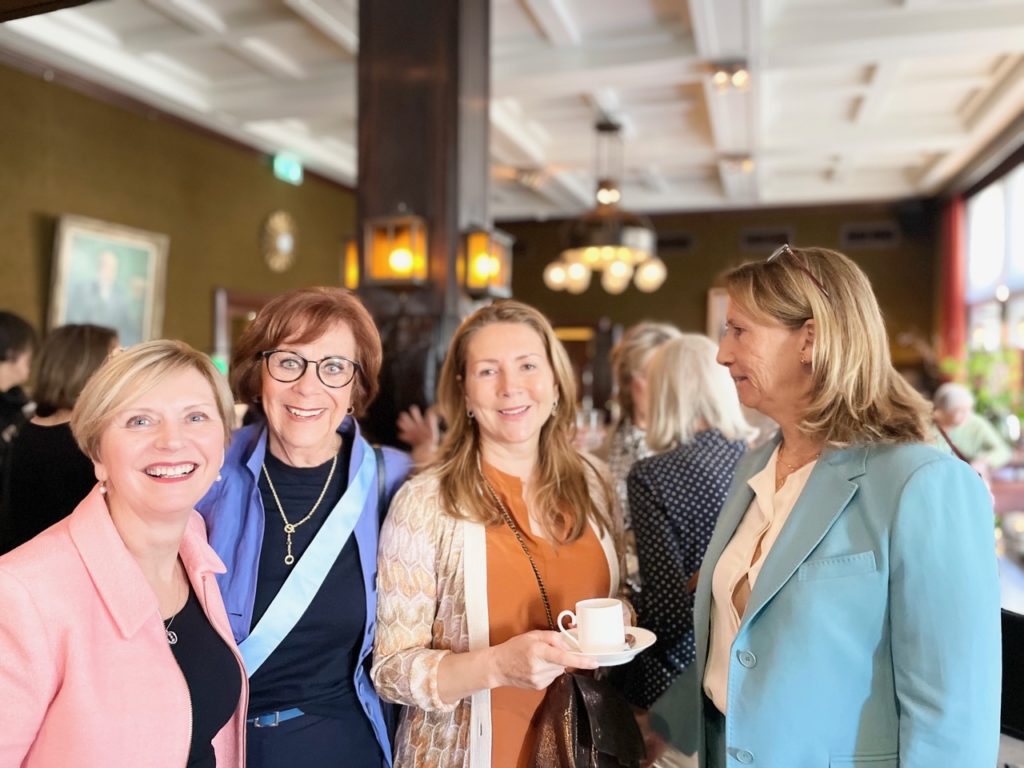 IWC Amsterdam meetings take place, as a rule, on the first Tuesday of the month, but occasionally they are held the following week. They occur each month from September to May. We meet at 10:00 in the historic Koninklijke Industrieele Groote Club on Dam Square.
We start with tea or coffee and chat in the lovely reception room on the first floor. There are assigned members looking out for new members at every meeting, so if you are new, they will welcome you and introduce you to other friendly women in the club. At 10:30 we assemble in the Groote Zaal to listen to our guest speaker. After the meeting, from 12:00 to 12:30, the IWC offers you a glass of wine or a soft drink. Members then often meet in small groups and head to lunch in the Sociëteits Restaurant of the Koninklijke Industrieele Groote Club or to one of the many restaurants nearby.
Dress code: Smart casual: the KIGC does not permit trainers of any style.
Please note: There is a €5 fee for all guests wishing to attend a meeting.
Directions: from Centraal Station, walk down Damrak to Dam Square. The Koninklijke Industrieele Groote Club is opposite de Bijenkorf and to the left of the Gassan diamond shop.
Koninklijke Industrieele Groote Club
Dam 27
1012 JS Amsterdam
Please note that English is the official language of our Club.
If you are interested in joining a meeting, please contact our Membership Officer. membership@iwcamsterdam.nl
Meeting Dates in 2023:
5 September
3 October
7 November
12 December: no meeting, it's the annual Holiday Lunch instead!
Meeting Dates in 2024:
Tuesday 9 January
Tuesday 6 February
Tuesday 5 March
Tuesday 9 April (to be held on the second Tuesday due to Easter)
Tuesday 7 May (AGM)
Summer Break
Tuesday 3 September
Tuesday 1 October
Tuesday 5 November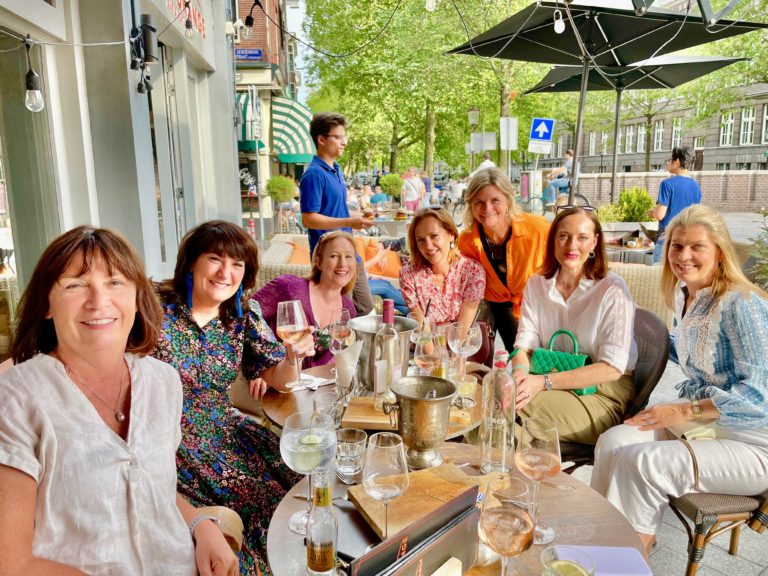 Upcoming Activities and Outings
September
Tuesday 5 September IWC Monthly Meeting. Guest speaker Caroly Houmes, CEO of our chosen charity International Justice Mission, will speak about the work this charity does combatting human trafficking around the world.
Tuesday 12 September: Tour of the Major Bosshardthuis in de Wallen. A fascinating and moving tour of the home of a remarkable woman. A lifelong member of the Salvation Army, Major Alida Bosshardt devoted her life to helping the sex workers and drug addicts of the red light district of Amsterdam, often providing them with shelter in her own home. 
Thursday 28 September: Diva Outing to the Kröller-Müller Museum with sculpture garden, located in the middle of the beautiful Hooge Veluwe national park.
New! Friday Borreltijd on 29 September. From 17:30 onwards, come on your own – but partners are welcome too! Hearty snacks available and you pay your own tab.
October
Tuesday 3 October IWC Monthly Meeting. Our Guest Speaker will be Amelia Katz, a barrister practicing in London. Join us for a fascinating insight into the working life of an English advocate. Amelia will tell us what it's like to practice criminal law in the UK as a wig-and-robes-wearing barrister, and explain the intricacies of the British law to us. She will also debunk many myths surrounding British criminal law that you might have imbibed from movies and television.
Tuesday 10 October: Cheese Tasting at Henri Willig Cheese. The knowledgeable staff will talk you through a delectable selection of cheese, paired with an array of chutneys, mustards and crackers.
Thursday 26 October Diva Outing: The charming city of Deventer. A guided walking tour of this ravishing Hanseatic city will be followed by a delicious lunch.
Not to mention many, many more events throughout each week, including our massively popular IWC Walking Group every Wednesday, monthly book clubs, Thirsty Thursday, our lunch group in 'tGooi, Coffee in the City, canasta, mahjong and much more!