Olga Samkalden (1910-2003) – Founder of IWC Amsterdam
Through the initiative of Mrs. Olga J. Samkalden–Meijers, wife of the Burgemeester (Mayor) of Amsterdam, the International Women's Contact had its introduction to the foreign or non-Dutch community of women residents in and around the Amsterdam area.  It was during a Jubilee lunch of the Lyceumclub Nederlandse Vrouwenclub in the spring of 1973 when Mrs. Samkalden put forward the idea of doing something to bring foreign women residing in Amsterdam into contact with Dutch women and other women of various nationalities.  The idea took root, and together with Amsterdam Promotion, an organisation for promoting foreign business in Amsterdam, the Lyceumclub Nederlandse Vrouwenclub organised a first meeting in May 1973 – at a preview of the new Van Gogh Museum.  There was an overwhelming response and the IWC, International Women's Contact was born.
An article appeared in "Holland Today" which gives a good indication of the scope and aims of the IWC at the time of our birth as a club.  Under the title 'IWC – a global group", it ran as follows:
"The women come from more than 15 countries of all sizes – on every continent – from sunny Caribbean climates and frozen northern tundra; from landlocked mountain nations and multi-island republics.  They speak English, Spanish, Chinese, Japanese, Indonesian and every European tongue.  Despite their diverse backgrounds, these ladies have one very important thing in common.  As members of the International Women's Contact, they share in a special Dutch hospitality".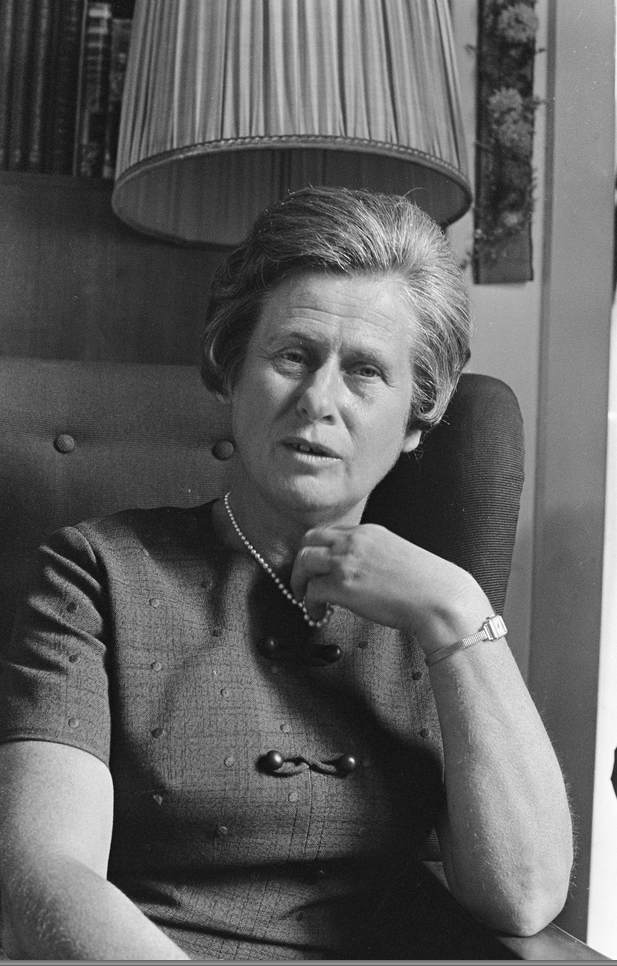 Another article appeared in the Amsterdam newspaper De Telegraaf, pointing out that IWC is intended as a meeting point for many women such as the wives of business directors, consuls, university staff, doctors, etc. who have a need to meet each other. At that time, the late Mrs. G.P. Dressman-Peek was the President of the Lyceumclub and strongly supported Mrs. Samkalden-Meijers in her new venture.
A 'home' meeting place was necessary and the first meeting of IWC took place in Mrs. Samkalden's home on the Herengracht at the official residence of the Burgemeester of Amsterdam, and later at the Industrial Club on the Dam. Monthly meetings were organized, for example talks on "Child Care in the Netherlands" and "Who is Who in International Relations" and a visit was made to one of the old "hidden" churches in Amsterdam – Our Dear Lord in the Attic.
"At that time the Japanese economy was expanding and many businessmen were coming to the Netherlands, most of them living in the Amstelveen area. Thus the young IWC was able to offer support to their wives who came from an entirely different culture".
Over the years, the club has flourished and today the IWC Amsterdam has approximately 250 members from 46 different countries!