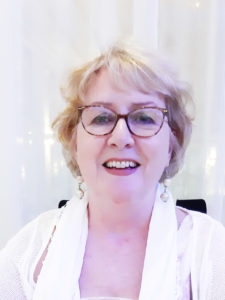 Activities Co-Officer of the IWC Amsterdam
I'm Yvonne, born and raised in the County of Wicklow also known as The Garden of Ireland because of its beautiful and varied scenery.
I still can't believe after almost 30 years that I'm living in beautiful Amsterdam. I love Amsterdam and the way of life here and it's so easy to get around by foot or bike. There always seems to be something to do and I never get tired admiring or walking along our beautiful canals. The first time I came to Amsterdam was after two months touring the Greek Islands and when I arrived at Central Station the sun was shining and I immediately fell in love with the city and decided to stay. Life decisions were made very easily way back then – now it takes me forever! I've also lived and worked in Dublin for 15 years and took some 'time out' in Munchen for almost two years.
I'm single so 'fancy free' as they might say. Having said that, however, with no family support here it can at times be difficult or lonely when living in a foreign country. This is one of the reasons why I joined IWC, as I've seen lots of good friends come and go over the years, so I decided I needed to broaden my horizon as well as social circle and fortunately, in 2020, I discovered the IWC. Even though it was the beginning of Covid, I was very impressed with how the club continued to provide various activities and find ingenious ways of maintaining contact with members. Activities via Zoom such as watching movies on Netflix, museum/art appreciation lectures, friendship circle, painting etc… this actually stimulated me to take up painting again after a gap of over ten years, for which I am so grateful. I even learned via Zoom how to make Greek Spanakopitas in my very small kitchen!
Having worked over the years in various international companies in quite demanding support roles at executive level, I can now at last take a more relaxed view on life – in other words: I try not to take myself too seriously, forgive my mistakes and, last but not least, eat that second piece of cake!
I love organising, sharing information, meeting new people, cultural activities, nature, museums, LOVE movies, art, reading and walking.
Lastly, I enjoy funny sayings that can reflect your personality or mood – for example:
"Yes, I do bad things, but I do them well."
"You know you're getting old when you stoop to tie your shoelaces and wonder what else you could do while you're down there." George Burns